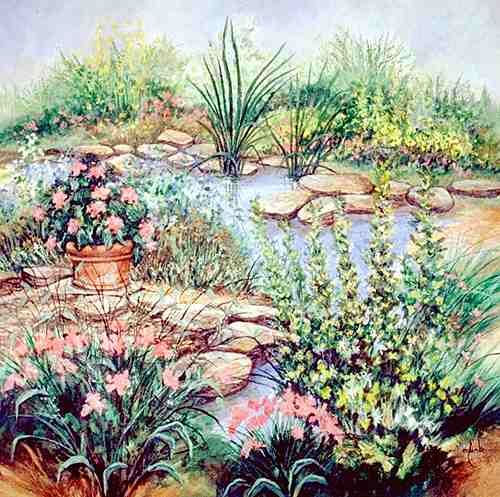 Watergarden by Margaret M. Glinke
A quiet painting at the start, this turned into a lush explosion of greens, corals, yellows and blues when it was completed after a trip to Hawaii. The oriental gardeners could take the tiniest spot and transform it into a meditation chapel or a celebration of color, shapes, and textures. This 36 x 36" textured acrylic is framed in light oak and priced at $650.00.
The quality of the Margaret Glinke's fine art is much higher than we can show within limits of this web site. Slight tonal changes and blurring around the areas of strong contrast are a result of the JPEG compression process, and are not part of the high quality originals.