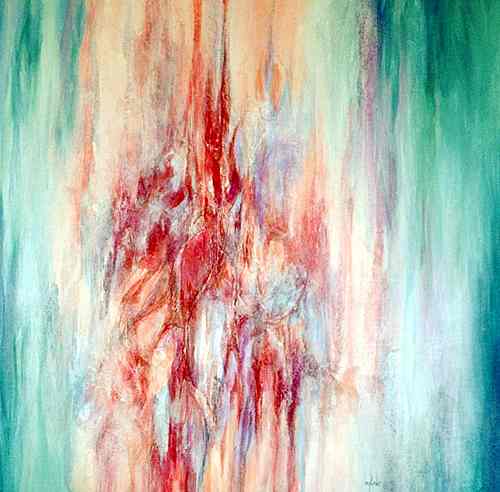 Fire & Ice by Margaret M. Glinke
Vertical movement of reds, purples and warm blues speak of hot and cold, movement and quiet, light and shadow in my painting on this 48 x48" unframed canvas on heavy stretcher bars. The acrylic paint is worked over a very textured ground of gauze, sand and modeling paste. Price $1000.00.
The quality of the Margaret Glinke's fine art is much higher than we can show within limits of this web site. Slight tonal changes and blurring around the areas of strong contrast are a result of the JPEG compression process, and are not part of the high quality originals.