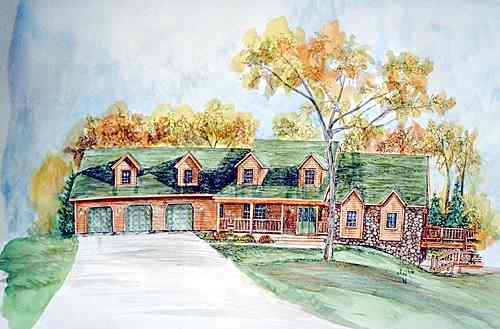 A Home by Margaret M. Glinke
The original drawing was water-colored to depict a beautiful autumn day. The northern setting is a perfect "get away" for owners and guests. Raidograph pen & ink drawing on 5 ply Bristol paper, is conservator framed. Prices vary according to complexity of subject $225.00 to$300.00. From customer's photos A sample of drawings and directions for taking pictures is available from the artist, by mail.
The quality of the Margaret Glinke's fine art is much higher than we can show within limits of this web site. Slight tonal changes and blurring around the areas of strong contrast are a result of the JPEG compression process, and are not part of the high quality originals.