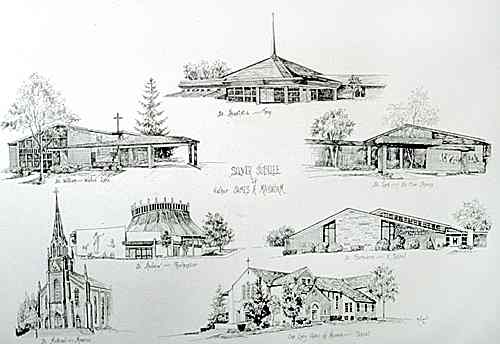 Composite: Churches by Margaret M. Glinke
This commemorated the Pastors golden jubilee (50 years as a priest) and includes the different parishes he served. Titles and dates can be included under each drawing in the group. A rapidograph ink drawing, is conservator framed in a rectangular double matt in a wood frame. Price will vary according to numbers and complexity of subjects. From customer's photos. A sample of drawings and directions for taking pictures is available from the artist, by mail.
The quality of the Margaret Glinke's fine art is much higher than we can show within limits of this web site. Slight tonal changes and blurring around the areas of strong contrast are a result of the JPEG compression process, and are not part of the high quality originals.