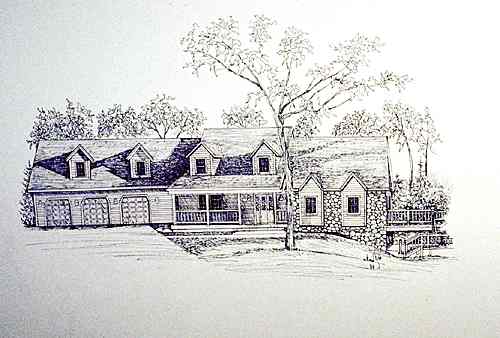 A Home by Margaret M. Glinke
The home done in rapidograph pen and ink on 5 ply Bristol paper is a cottage of knotty pine and stone. The image is conservator framed in 16 x 20", with a white linen taupe liner mat, in a lightly stained oak frame. From customer's photos $175.00 to $250.00 according to complexity. A sample of drawings and directions for taking pictures is available from the artist, by mail.
The quality of the Margaret Glinke's fine art is much higher than we can show within limits of this web site. Slight tonal changes and blurring around the areas of strong contrast are a result of the JPEG compression process, and are not part of the high quality originals.