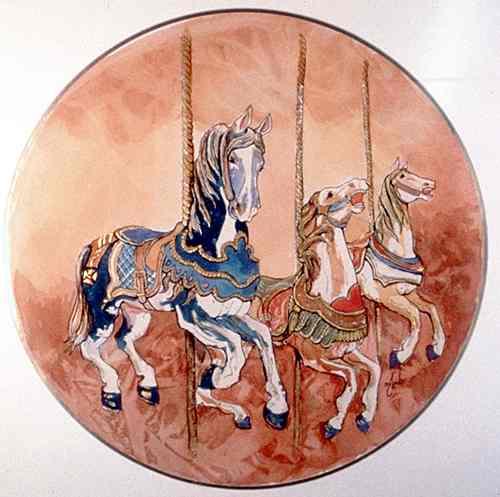 Boblo Island Carousel Horses by Margaret M. Glinke
The now defunct carousel at Amherstburg, Ontario has been auctioned off. The three dapple gray and cream horses are Magels-llions, richly decorated in blues, reds and gold on a gold textured background with gilt accents. The ink and watercolor painting is double matted in white linen with a gold metallic liner and framed in heavy gold metal 24x24", $375.00.
The quality of the Margaret Glinke's fine art is much higher than we can show within limits of this web site. Slight tonal changes and blurring around the areas of strong contrast are a result of the JPEG compression process, and are not part of the high quality originals.